After our original Backpack made its way literally around the world, we had many requests from taller and broader framed travelers for a backpack to fit their body types ... not to mention bigger shoes and larger clothes.
They were also in search of a backpack to elevate their look from the strictly sporty styles of their youth. Something highly functional for travel and suitable for business. Your wish was our command.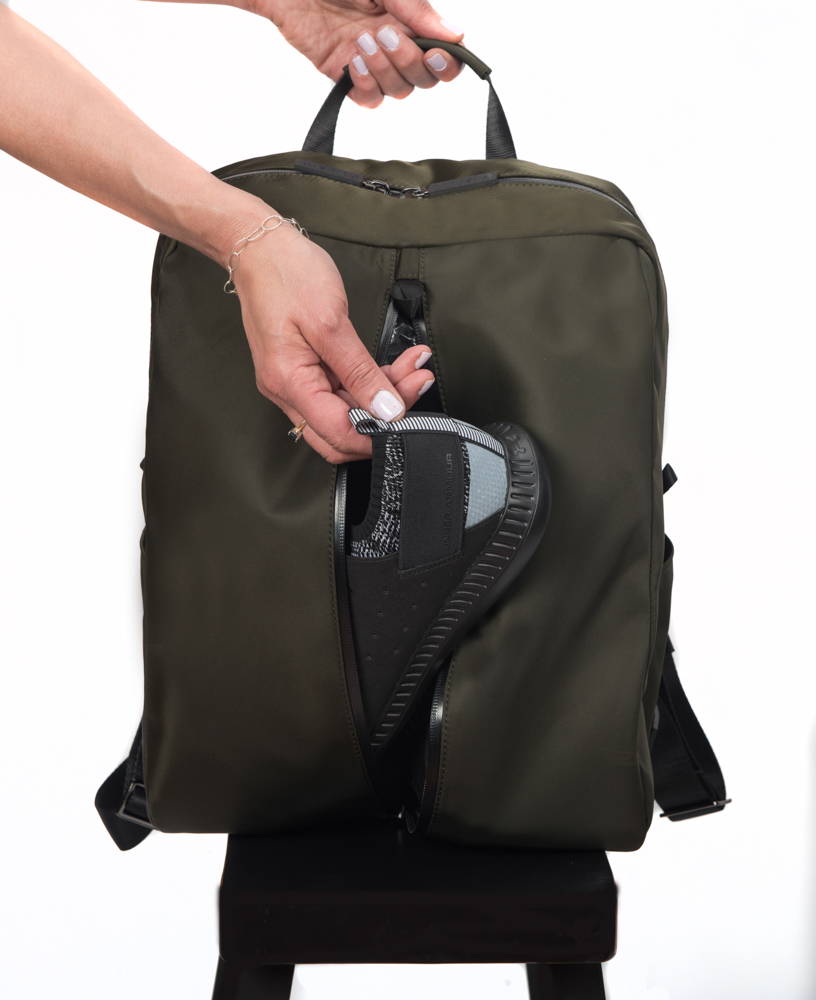 For starters, we paid attention to proportion and fit. We needed to accommodate larger shoes and clothing with the same functionality of our regular-size Backpack. It wasn't enough to simply make it bigger. We scaled up the size many times to hit the sweet spot and create an XL version just for you.
Due to its larger size, and expected use for greater travel, we studied how people carry their backpacks and how they like to pack them. Plus we added some features to make the XL Backpack the perfect travel companion for 1-2 nights away, the commute, and even the gym.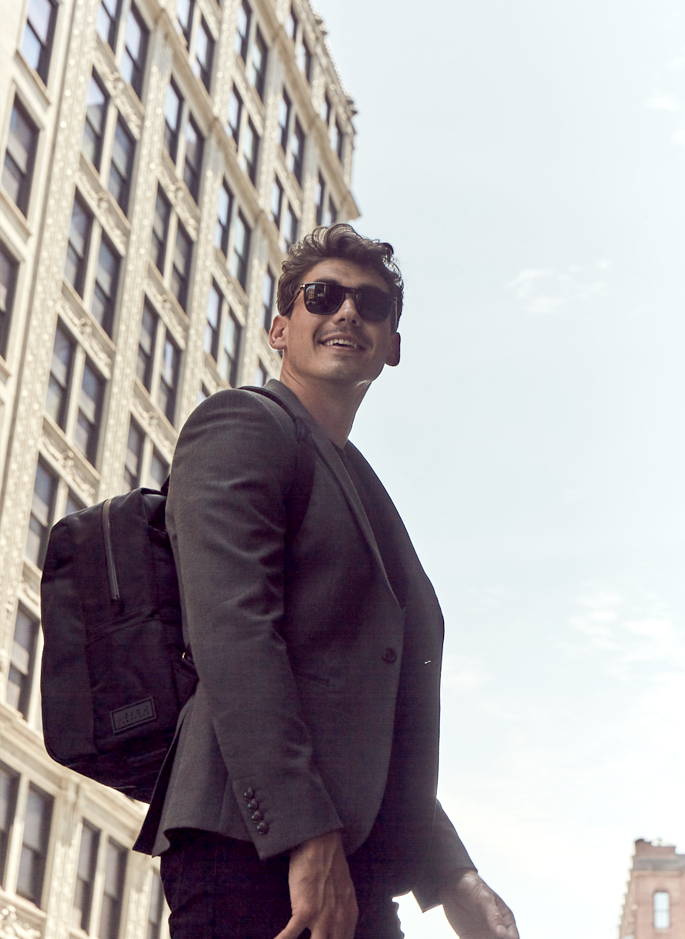 The LEIGH XL Backpack has grown about 15% in capacity, but in the spaces it needed most... taller more than deep, and a little wider. Shoulder straps are now separate and heavily padded for heavier loads. Rubber feet are placed at the bottom for protection while curbside. The pass-though has tri-functionality. A top padded handle was added for easy grab and go. We added more ways to stay organized while maintaining our same custom lining across every inch. We focused on all the details so you don't have to. Happy travels!