our latest media mentions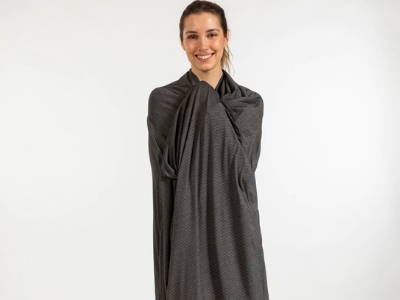 Halloween at Great Wolf, fall in Maine, and Christmas in Germany
Continue protecting your health while traveling with new antimicrobial products offered by LEIGH.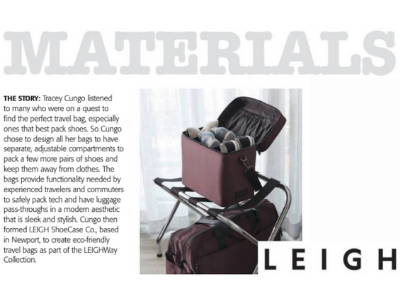 Read our feature in Providence Business News, "A guide to stuff designed, made and built in Rhode Island."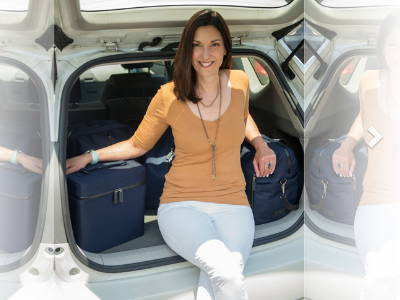 Rhode Island Entrepreneur Revolutionizes Travel Accessories with Shoe-Lovers in mind
What started as a Providence pop-up is now a flagship store in Newport selling luxe luggage.
Local gift ideas for Mother's Day
Help the mother figure in your life celebrate Mother's Day with a gift from a local, woman-run business!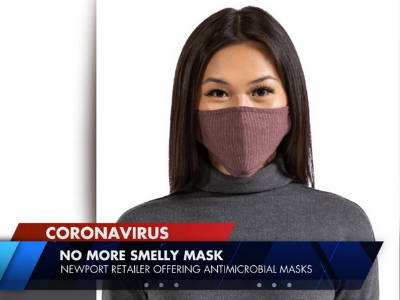 No more smelly mask: Newport travel accessory company offering antimicrobial masks
Leigh ShoeCase Company was already using antimicrobial silver yarn in their baggage products, and now includes it in their face masks to prevent odor.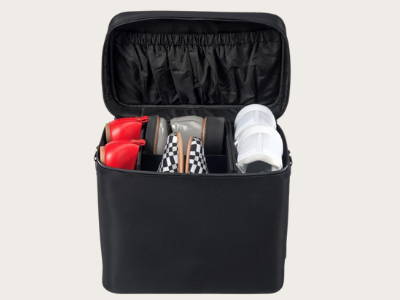 Mother's Day Gift Guide: The Most Comfortable Travel Shoes
This is a bag worthy of Carrie Bradshaw.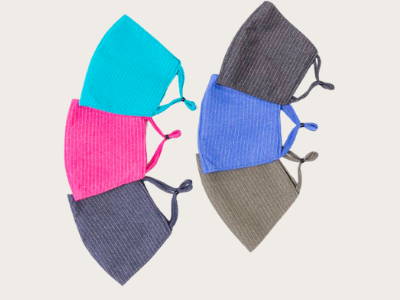 This R.I. company is using antimicrobial technology in their stylish travel bags, face masks
Tracey Cugno's company, Leigh ShoeCase, uses silver ions to make breathable, odorless fabric products.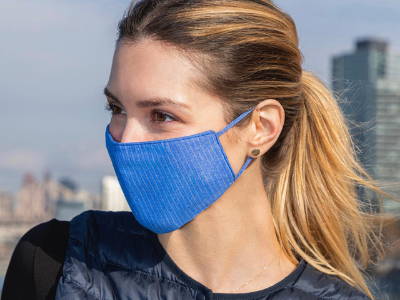 Rhode Island-based Leigh SilverWear Makes Antimicrobial Face Masks
The Rhode Island-based, woman-owned business is producing reusable, washable and antimicrobial face masks that are made with Ionic silver yarn technology.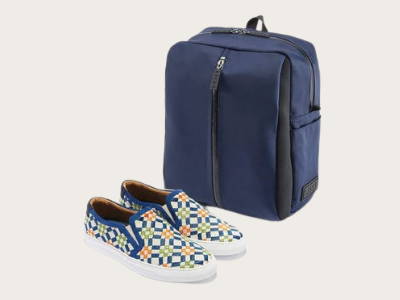 Do you suffer from Shoe Packing Stress (SPS)? No, I hadn't heard of it, either. But according to the experts at LEIGHxAZZUL, SPS afflicts travelers who want to keep their clothes and shoes separate when they travel.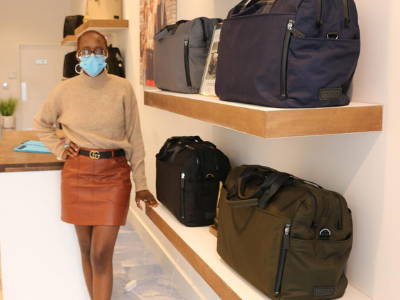 These entrepreneurs have started new businesses in Newport during the pandemic
Three entrepreneurs have opened up two different shops in the past month in spite of an economy hit by pandemic restrictions.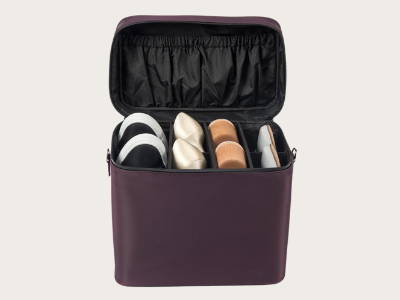 These Clever Products Have Rhode Island Connections
You can never have too many pairs of shoes, but they can become a hassle when traveling.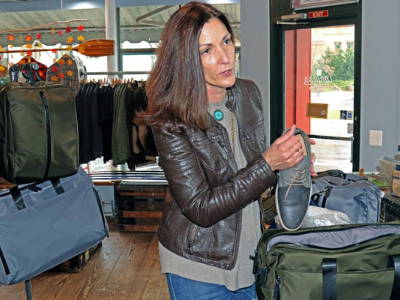 Westerly entrepreneur's product line has a silver lining
Tracey Cugno, founder of the LEIGH ShoeCase Company, discusses her footwear carrying cases.
WE ALWAYS HAVE MORE TO SHARE.
For press inquiries, contact Rosanna Ortiz: