As travelers and packing experts, we set out to create a smart, stylish collection of travel bags that not only maximized efficiency, but solved problems. Our research revealed an interesting need - travelers wanted bags that prevented residual odor from permeating their clothing and other packed essentials, particularly from shoes. 
After months of research, we partnered with Noble Biomaterials, Inc. to give you the same Ionic+™ antimicrobial and anti-odor technology used by NASA and Olympic athletes.
Every inch of LEIGH bags are lined with
fabric woven with real silver fibers
(that's the pinstripes!)
to stop microbes from growing, preventing odor for the lifetime of the bag.
Our "silver linings" are super strong too, made of tear resistant nylon. 
We are so obsessed with the power of silver, we have expanded the LEIGH line to include our newly developed SilverWear™ tech fabrics to make comfortable, breathable, hypoallergenic, and of course, antimicrobial soft knit facial coverings and travel blankets. Our mask and gaiters will truly help you face each new day with
comfort and confidence; a welcome silver lining in today's world, while our tube blanket acts as a shield between you and all the elements - wherever and whenever you need it.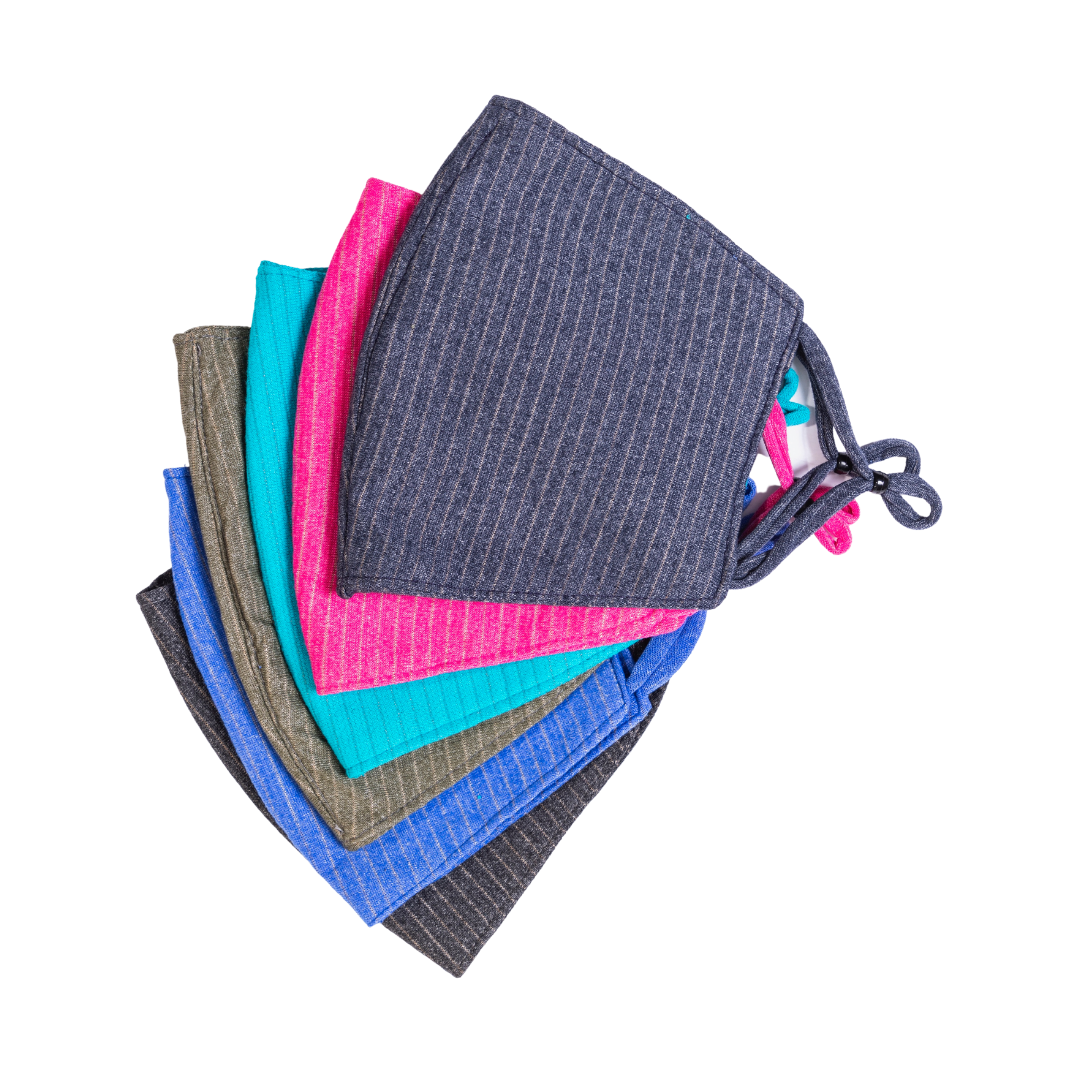 Ionic+™ is made by permanently bonding 99.9% pure metallic silver to the surface of fiber. It is not a nanotechnology, chemical spray or complex formula - just silver.
Besides effective, LEIGH's custom Ionic+™ linings and SilverWear™ tech knits are truly beautiful, durable, soft to the touch and easy clean. It won't wear off, wash off or fade.  
CLICK HERE TO LEARN MORE ABOUT THE SCIENCE IN ALL LEIGH PRODUCTS.
In the news:  Forbes Magazine