Backpacks are everywhere, replacing handbags, totes, and computer bags for a hands-free way to navigate your day . But size matters, as does weight and style if this is going to be your new new daily gig.
What if you could find a great daypack that rests nicely in the small of your back, looks polished (not too sporty), is lighter than leather, and easier to clean than canvas? And what if it had functional organization for a laptop, cords, and a change of shoes (or two!) too?
We got this!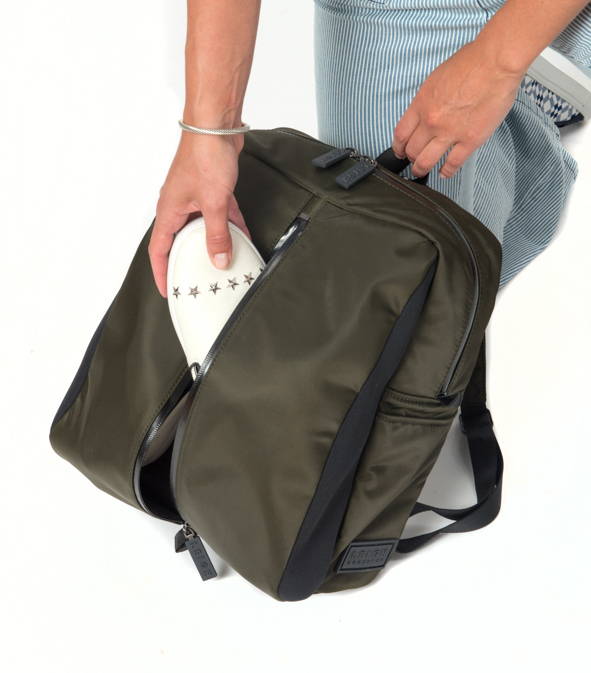 In a sea of choices, we wanted to design more than a backpack for you. Since we are obsessed with packing shoes, we created our backpack to be the next generation of daily carry, in the right materials, in the right size, that is easy to wipe clean.
The LEIGH Backpack has the utility of a traditional backpack, but with special compartments for your shoes (separate from your clothes), and lined with our custom anti-odor material.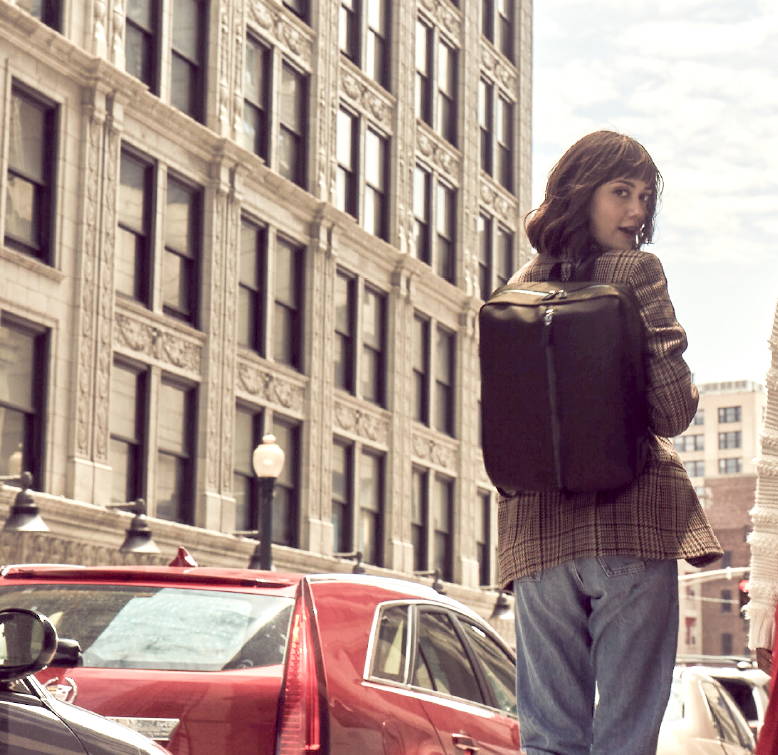 Made with rugged yet refined nylon, high-tech zippers, and matte rubber details, this is our modern take on what to carry. Our Backpack is feather light and is surprisingly roomy so you can pack all you need for your day, including 1-2 pairs of shoes (up to mens size 12) and all your tech.
It's a great travel companion as well, with a luggage pass-thru on the back side featuring a built-in zipper pocket for valuables, and a padded laptop sleeve in its main compartment. Use it to pack all your shoes when traveling (fits up to 4-5 pairs in 3 separate compartments), then unpack to use as a daypack once you arrive. Check out all specs in SHOP section.