The elusive all-in-one duffle that meets your punch list. The one that can fit everything you want in one bag for three nights away. Clothes, work shoes, sneakers, chill shoes. Not to mention tech and cords, plus other stuff.
Then there's the style part. You've grown up a bit and are looking for something more stream-lined and modern for a duffle. Does a cool, highly versatile design made with beautiful materials exist? Well, yes.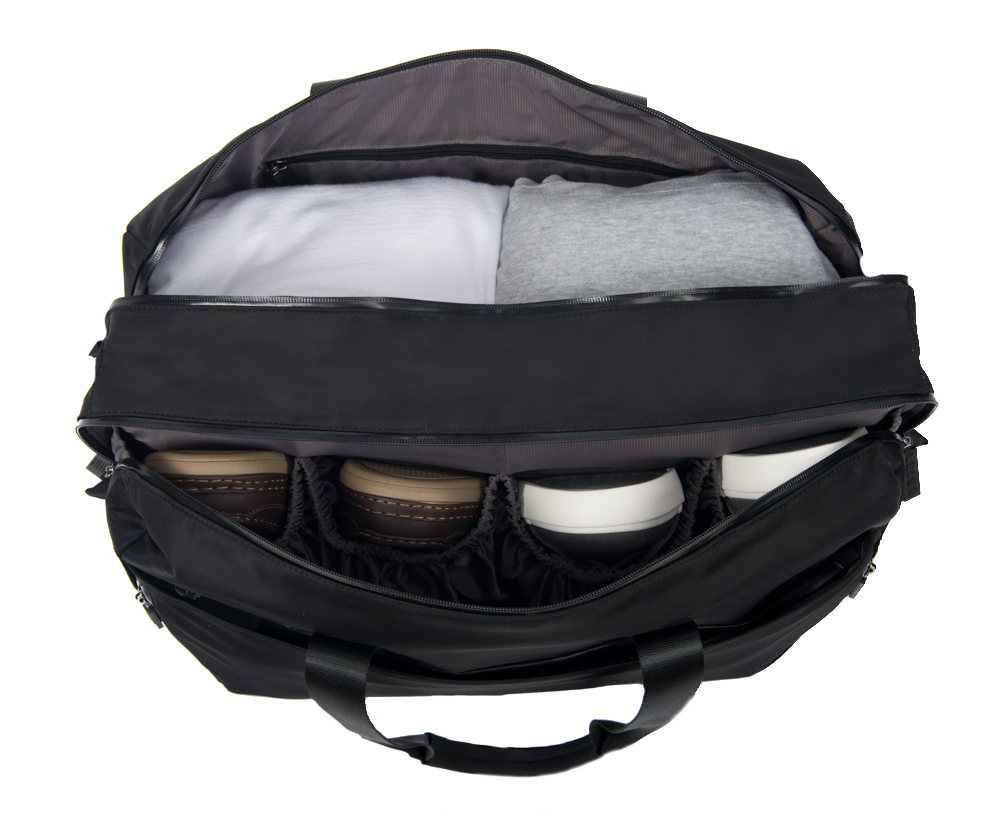 Sophisticated yet understated, high-functioning (we're talking about you) adult, please meet the same in a duffle.
The LEIGH Duffle packs a punch while staying under the radar. Perfect for the boardroom, the weekend, the flight, the train, and even the gym. You see, we reimagined the space of the common duffle in a common-sense way.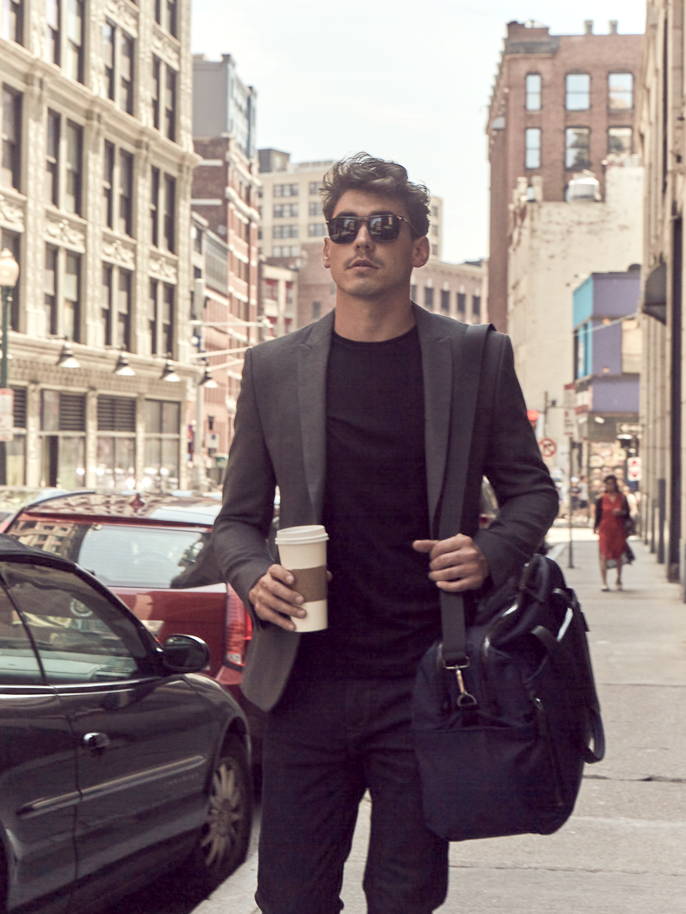 The design for our duffle simmered for some time. We thought about shoes first, as we always do. Three pairs of nice-sized shoes take up a lot space. Or do they? We believe shoes should be stowed vertically for less crushing, easy access, and to maximize space. Pack 3-4 (up to men size 13) pairs in special compartments, then place 3-4 days' of clothes in a separate, larger side. Fill outer zippered pockets with tech and spill-over items. Cover every interior inch with our custom anti-odor lining. Add luggage pass-through. Done!
The perfect all-in-one duffle. This bag is dedicated to you, seasoned traveler. Everything we learned was from you. Thank you.